National for Employment and Training Company (NET) Vocational Training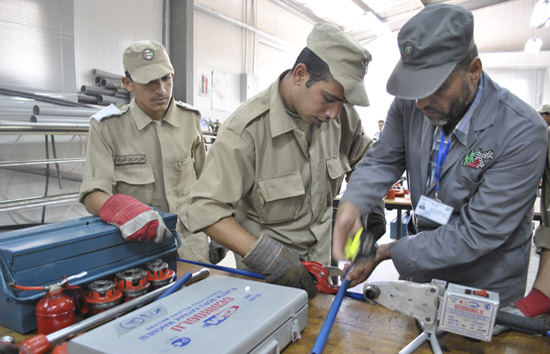 It is a National Program for training and employment for the Jordanian in the Building Construction Profession.
IWDT along with our Partner Academy of Paris was contracted to design and implement a unique program of Vocational Training that provides participants with knowledge and professional practices to work and be renowned in the building and construction industry. The goal of the program is to integrate partners with academic and theoretical knowledge on one hand, with vocational experts and trainers of trainers with practical competence and knowhow and Jordanian building companies on the other hand.
The final results of the Vocational Training Program were:
Design the workshops for 10 Building Construction Profession.
Prepare and Supply Training material for Trainers and Trainees.
Training and Certificates of 200 Trainers.t
Supervising and Coaching more than 10,000 Trainees.
The certificates provided are Academy of Paris Accredited that provided the Trainers and Trainees with relative certificate CAP, BEP and the Europass.